Vesti, 11.10.2019, 10:00 AM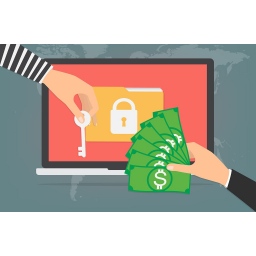 Ko se poslednji smeje najslađe se smeje. Nemački programer Tobias Fromel uverio se u to, doduše na vrlo dramatičan način.
Sve je počelo kada je Tobiasov uređaj inficiran zloglasnim ransomwareom Mushtik koji se od septembra koristi za inficiranje javno izloženih NAS uređaja. Mushtik šifrira fajlove dodajući im ekstenziju .mushtik.
Napadač je tražio 0,09 bitkoina što je otprilike 670 evra ili 765 dolara. Tobias je najpe uplatio taj iznos, a zatim krenuo da hakuje napadačev komandno-kontrolni server (C&C).
Kada mu je to uspelo, pristupio je PHP skripti odgovornoj za generisanje lozinki za žrtve. Zatim je kreirao novi PHP fajl pomoću kog je generisao jedinstvene ID-jeve hardvera (HWID) i ključeve za dešifrovanje kojih je bilo tačno 2858.
Nakon toga, na forumu podrške za Mushtik ransomware Tobias je ispričao šta se desilo, i objavio linkove za pristup ključevima za dešifrovanje, kao i besplatnom softveru za dešifrovanje.
Žrtve su potvrdile da su ključevi za dešifrovanje zaista legitimni.
Pored toga, i Emsisoft je izdao drugi softver za dešifrovanje koji korisnicima olakšava otključavanje fajlova.
Interesantna stvar je, međutim, da je ono što je učino Tobias nezakonito. Ipak, vlasti ga najverovatnije neće goniti zato što je učino uslugu i žrtvama i njima
Ipak, neko drugi će možda biti u dilemi da li da odabere ovu bržu opciju ili da ipak krene legalnim putem i tako sajber-kriminalcima obezbedi dodatno vreme, kao što se nedavno dogodilo Avastu koji je sarađivao sa francuskim vlastima, što je trajalo nekoliko meseci. To dodato vreme nažalost znači još zaraženih uređaja i žrtava.