Microsoft: 1000+ Hackers Worked on SolarWinds CampaignThe Russian state-backed operatives responsible for the SolarWinds attack may have numbered more than 1000, Microsoft president Brad Smith has claimed.Speaking to the CBS 60 Minutes program over the weekend, Smith argued that the campaign, which targeted multiple US government departments and private cybersecurity companies, was "the largest and most sophisticated attack the world has ever seen."Only around 4000 of the millions of
#DTX Tech Predictions Mini Summit: Focus on Security When Expanding Digital Presence The digital shift emanating from the COVID-19 crisis can serve to enhance workforce productivity, but organizations must be careful to ensure this does not threaten their security and make them more vulnerable to cyber-attacks, according to a panel speaking during the Tech Predictions Mini Summit.The speakers firstly outlined how the shift to remote working and increased take up of digital technologies is having
Industry Leaders Javvad Malik and Wendy Nather to Headline Infosecurity Magazine Online SummitInfosecurity is delighted to announce that industry pioneers Javvad Malik, security awareness advocate at KnowBe4, and Wendy Nather, head of advisory CISOs at Duo Security (Cisco), will be headlining the upcoming Infosecurity Magazine Online Summit, taking place on March 23 and 24.Malik will open Day One of the event (March 23, EMEA-focused) with a keynote address exploring the Defender's Dilemma
Police Target Irish Family in €4m Money Laundering ProbeEuropean police have targeted an Irish family thought to have laundered as much as €4m ($4.9m) from elsewhere in the region.The Criminal Asset Bureau of the Irish National Police ordered raids across four residential properties and one business premises in Tipperary and Kilkenny, resulting in the seizure of €100,000 in cash and a car worth €75,000, according to Europol.Some 16 bank accounts linked to members of the
Most Europeans Don't Know How to Report CybercrimeOver two-thirds of British adults are unaware how to report cybercrime, with many admitting they feel uninformed about attacks, according to a new study.Digital agency Reboot Online analyzed European Commission data from across the region, to better understand the general public's cyber-preparedness.Although 68% of Brits said they didn't know how to report cybercrime or illegal online behavior, this was lower than the European a
UK's Top Cyber Schools RevealedEducational establishments offering the best cybersecurity instruction in the United Kingdom have been recognized by Britain's National Cyber Security Centre (NCSC). Under the NCSC's CyberFirst Schools initiative, fourteen schools and sixth-form colleges across the country have been issued with special awards for the quality of their teaching.In Wales, gold, silver, and bronze awards were received by six different institutions, while five establishm
IRS Warns of EFIN Scam The Internal Revenue Service has issued an urgent warning to tax professionals over a new scam in which cyber-criminals impersonate the IRS over email in an attempt to steal Electronic Filing Identification Numbers (EFINs).Carrying the subject line "Verifying your EFIN before e-filing," the scam email purports to be from "IRS Tax E-Filing."In the body of the bogus email, targets are asked to send an EFIN acceptance letter dated within the last 12 months and scans of the fr
Mercedes Issues eCall Recall Luxury car manufacturer Mercedes-Benz AktienGesellschaft has recalled over a million vehicles following the discovery of an emergency call system fault. A glitch uncovered in the eCall feature means alerts sent from the car to emergency services in the event of an accident may contain incorrect information regarding the vehicle's location. The software-related bug impacts 1,292,258 cars in the United States manufactured from 2016 through 2021. Amo
Post Office Announces New Digital ID SolutionsThe Post Office in the UK has announced it will expand the use of digital identity technology in partnership with software company Yoti.The government-owned retail postal service will roll out a range of products both online and in-branch, providing consumers with a range of choices as to how they verify themselves via modern technology. The collaboration is designed to make Post Office transactions more simple and secure going forward.Among the prod
SBRC Adds Ransomware Scenario to Security Training ProgramThe Scottish Business Resilience Center (SBRC) has announced a ransomware-focused update to its facilitation of the National Cyber Security Center's (NCSC) Exercise in a Box program, which it has been running with businesses across Scotland since late 2020.The program – delivered with support from the Scottish Government, Police Scotland and other stakeholders – sees workshops provided to businesses via Zoom or Microsoft
Duo Charged with Multimillion-Dollar Dark Web Drugs SchemeTwo men have been charged with a dark web drug distribution conspiracy said to be worth millions of dollars.Kevin Ombisi, 31, and Eric Russell Jr, 35, both of Katy, Texas, were each charged in a complaint filed in the Western District of Tennessee after being arrested last Thursday. Ombisi is charged with one count of conspiracy and one count of unlawful distribution of controlled substances, and Russell is charged with one count of consp
Yandex Insider Breach Hits Nearly 5000 InboxesRussian internet giant Yandex has revealed that thousands of its customers had their accounts accessed due to a malicious insider working at the firm.The Moscow-headquartered multi-national provides search, email, e-commerce and even ride-hailing services, and claims to have tens of millions of unique monthly users.However, on Friday it noted in a brief statement that an employee had been selling access to users' email accounts for personal gai
Police Reportedly Arrest Egregor Ransomware MembersFrench and Ukrainian police have been in action disrupting the Egregor ransomware group with several arrests last week, according to reports.The suspects were traced via analysis of Blockchain records after victims of the ransomware paid their extorters in Bitcoin, according to public radio channel, France Inter.Those arrested in Ukraine are thought to have been hackers as well as individuals providing logistical and financial support to th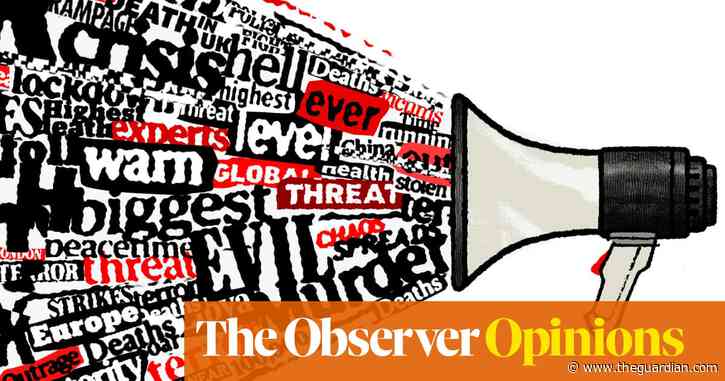 Last week the terrorism threat level was downgraded, but purveyors of news have myriad ways to keep us fretting about the futureIs it a sign of the devaluation of the currency of dread that hardly anyone seemed to notice last week's announcement that a terrorist attack is likely? I mean, come on! That's still frightening, isn't it? Or have we maxed out on stressing about things we can't control?No we haven't. Don't worry: we're still worriers. The reason
Three Charged Over Fraudulent Vaccine Website Three men in Baltimore County have been accused of impersonating Massachusetts pharmaceutical and biotechnology company Moderna to sell fake COVID-19 vaccines. Twenty-two-year-old Owings Mills resident Kelly Lamont Williams, together with cousins and Windsor Mill residents 22-year-old Olakitan Oluwalade and 25-year-old Odunayo Baba Oluwalade, also known as Olaki and Baba respectively, were arrested on February 11. A criminal 
US Jails Money Mule KingpinA Ukrainian man will spend the next seven years in prison in the United States for helping Eastern European computer hackers to obtain and launder millions of dollars in stolen funds. Odessa resident Aleksandr Musienko partnered with the hackers to steal over $3m from online bank accounts and businesses in the United States, then launder the stolen money overseas. Information hacked and stolen by the 38-year-old's partners in the scheme allowed them to i
Diners Devour Made-to-Order FraudRestaurants and food delivery services are being ripped off by a new made-to-order fraud scheme taking place on the messaging app Telegram.Research and analysis from Sift's Digital Trust and Safety Architects found that bad actors are advertising heavily discounted food and beverage delivery services on the app's forums. After receiving an order, the cyber-criminals pay with stolen credentials obtained from data breaches and cyber-attacks or leverage a
Real Bug Volumes in 2020 Exceed Official CVEs by 29%: ReportTotal vulnerability disclosures for 2020 are on track to exceed the previous year's figures, with a large percentage not recorded in the official National Vulnerability Database (NVD), according to Risk Based Security.The security vendor's 2020 Year End Vulnerability QuickView Report recorded 23,269 bugs last year, although there may still be some left to come in."Organizations should be aware that … 1917 have a
Nearly Two-Thirds of CVEs Are Low Complexity Security experts have warned of an increase in published vulnerabilities which are relatively easy to exploit and require no user interaction.Managed security service provider Redscan's latest report, NIST Security Vulnerability Trends in 2020: An Analysis, takes a look back at the 18,000+ CVEs recorded in NIST's National Vulnerability Database (NVD).Aside from the fact that more CVEs were reported in 2020 than any year previously, a fact
Singtel Supply Chain Breach Traced to Zero-Day BugOne of APAC's biggest telecoms companies has admitted that a supply chain attack may have led to the compromise of customer data.Singtel released a statement on Thursday revealing that it was running Accellion's legacy file sharing system FTA to share information internally and with external stakeholders.Cyber-criminals appear to have exploited potentially multiple FTA vulnerabilities in attacks against various customers.Although
Queen's University Belfast Recognized for Role in Growing Cybersecurity AwarenessQueen's University Belfast in the UK has been recognized for its cybersecurity education program and work promoting cyber-skills in its local community.As a result of these efforts, the institution has been awarded silver recognition from its Academic Center of Excellence in Cyber Security (ACE-CSE) program by the National Cyber Security Center (NCSC). The ACE-CSE initiative was introduced
India Calls Out Twitter for Differential TreatmentTwitter has been issued a non-compliance notice by the Indian government for failing to block accounts used to spread misinformation and provoke violence.Prime Minister Narendra Modi ordered Twitter to block over 1,000 Twitter accounts after political protestors stormed Delhi's Red Fort and clashed with police on January 26, India's Republic Day. Twitter only partially complied with the request, temporarily blocking some of the acc
Apax to Acquire Herjavec Group Funds advised by Apax Partners today announced the signing of a definitive agreement to acquire a majority stake of global managed security services provider Herjavec Group (HG).Under the deal, Robert Herjavec, who founded the award-winning company in 2003, will stay on as chief executive officer and remain a significant stakeholder. Herjavec said he "couldn't be more thrilled" to welcome the Apax Partners team to his award-
Illinois Is State Hit Hardest by Cybercrime The highest concentration of cybercrime victims in the United States can be found in Illinois, according to a recent study by Clario.The London-based cybersecurity company analyzed cybercrime data in the UK and the US to determine which geographical areas were hardest hit by attackers. In the US, Illinois topped the table with 14.6 victims per 1,000 people. The Prairie State was followed closely by Virginia, which had 13.2 victims per 1,
UK Govt Reveals Plans to Build Trust in Use of Digital IdentitiesThe UK government has unveiled draft rules for governing the future use of digital identities.The move is part of the government's commitment to developing the digital identity market, making it quicker and easier for people to verify themselves using modern technology and create a process as trusted as using passports or bank statements.The new Trust Framework lays out the draft rules organizations should follow, includ
#WomenInScience: High Number of Girls Sign Up for Codebreaking Contest Over 6500 girls across the UK have signed up to a codebreaking competition aimed at encouraging more girls to consider a career in the cybersecurity industry, the National Cyber Security Center (NCSC) has revealed.These figures have been published on this year's International Day of Women and Girls in Science, a global campaign that aims to achieve full and equal access to and participation in science for women and
Political Bias and Impulsive Behavior Open Door to Misinformation Americans are three-times as likely to follow strangers on Twitter if they share the same political views, according to new research which sheds more light on the spread of online misinformation and social media "echo chambers."The peer-reviewed study from researchers at MIT and the UK's Exeter University began by identifying 842 random Twitter users who displayed partisan bias towards the Republican or Democrati
UN Links North Korea to $281m Crypto Exchange HeistA cyber-attack on a cryptocurrency exchange last September which led to the theft of hundreds of millions of dollars in digital money has been blamed on North Korean actors.A United Nations report to the UN Security Council seen by Reuters "strongly suggests" that hackers from the "hermit kingdom" were involved in the cyber-heist at KuCoin last September.The attack led to the theft of $281m in cryptocurrency fro
UK Cops Arrest Eight in US Celeb SIM Swap CaseBritish law enforcers have arrested eight men on suspicion of running a SIM swapping ring targeting US celebrities and sports stars.The National Crime Agency (NCA) led the investigation in the UK, working alongside agents from the US Secret Service, Homeland Security Investigations, the FBI and the Santa Clara California District Attorney's Office.SIM swapping is an increasingly popular way to hijack high-profile users' social media and o
Cloud Security Firm iboss Appoints New Senior LeadersCloud security firm iboss has announced the appointment of two high-profile senior leaders as it looks to continue its rapid growth during the COVID-19 pandemic.Eric Cornelius has become its new chief product officer, while Wallace Sann joins as senior vice-president of technical operations, with the pair tasked with increasing adoption of iboss' Secure Access Service Edge (SASE) and zero-trust (ZTNA) solutions. Cornelius will oversee th
Is your business effected by Cyber Crime?
If a cyber crime or cyber attack happens to you, you need to respond quickly. Cyber crime in its several formats such as online identity theft, financial fraud, stalking, bullying, hacking, e-mail fraud, email spoofing, invoice fraud, email scams, banking scam, CEO fraud. Cyber fraud can lead to major disruption and financial disasters. Contact Digitpol's hotlines or respond to us online.
Digitpol's Cyber Crime Investigation Unit provides investigative support to victims of cyber crimes. Digitpol is available 24/7. https://digitpol.com/cybercrime-investigation/
Europe +31558448040
UK +44 20 8089 9944
ASIA +85239733884