Vesti, 12.11.2019, 10:30 AM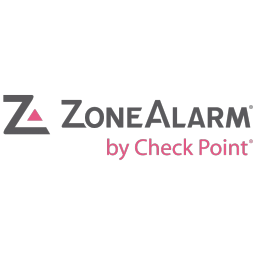 Kompanija ZoneAlarm koja proizvodi poznati softver za zaštitu i koja je u vlasništvu izraelske firme Check Point Technologies, pretrpela je hakerski napad u kome su komptromitovani podaci korisnika foruma kompanije.
ZoneAlarm nudi antivirusni softver, firewall i dodatna rešenja za zaštitu od malvera za korisnike kućnih računara, mala preduzeća i mobilne telefone.
Iako ni ZoneAlarm ni matična kompanija Check Point još nisu javno govorili o incidentu, kompanija je tokom vikenda na email adrese svojih korisnika poslala upozorenje. Korisnicima je savetovano da promene lozinke naloga na forumu, jer su hakeri pristupili njihovim imenima, email adresama, hashovanim lozinkama i datumu rođenja. Kompanija je naglasila da ovo utiče samo na korisnike registrovane sa domenom "forums.zonealarm.com", koji ima mali broj pretplatnika, oko 4500.
"Ovaj [forum] je web sajt odvojen od svih drugih web sajtova koje imamo i koristi ga samo mali broj pretplatnika koji su se registrovali na ovaj određeni forum", navodi se u obaveštenju koje su dobili korisnici. Kompanija je navela da web sajt neće biti aktivan dok se problem ne reši, i da kada se to desi, od korisnika će prilikom posete forumu biti zatraženo da promene lozinku.
Portparol kompanije je potvrdio sajtu Hacker News da su napadači iskoristili poznatu kritičnu ranjivost RCE (CVE-2019-16759) u softveru foruma vBulletin da bi hakovali sajt i pristupili podacima korisnika.
Ova ranjivost uticala je na verzije vBulletina od verzije 5.0.0 do najnovije 5.5.4, zbog čega su objavljena ažuriranja, ali samo za novije verzije 5.5.2, 5.5.3 i 5.5.4.
Kompanija je do prošle nedelje koristila zastarelu verziju softvera 5.4.4, koja je omogućila napadačima da lako kompromituju web sajt.
Anonimni haker je krajem septembra ove godine javno objavio exploit za ovaj bag koji omogućava napadačima da preuzmu potpunu kontrolu nad neažuriranim vBulletin instalacijama.
Nedelju dana nakon toga, isti propust su iskoristili nepoznati napadači da bi hakovali web sajt Comodo foruma, i tako kompromitovali podatke više od 245000 korisnika Comodo foruma.
ZoneAlarm je otkrio upad hakera tek krajem prošle nedelje, ali nije jasno kada su napadači hakovali forum.
ZoneAlarm sprovodi istragu o ovom incidentu.
Ali ako ste jedan od korisnika koji su dobili email od ZoneAlarma, preporuka je da promenite lozinke za sve naloge za koje koristite isto korisničko ime i lozinku i da to isto uradite za forum ZoneAlarma čim sajt bude ponovo dostupan.