Fujitsu: High Risk of #COVID19 Vaccine Disinformation CampaignsThere is a high risk of disinformation campaigns designed to spread panic and fear about the COVID-19 crisis, according to IT firm Fujitsu. In particular, it expects social engineering attacks to focus on fuelling uncertainty and doubt surrounding the effectiveness of COVID-19 vaccines as they begin to be rolled out across the world.The company said that both criminal gangs and nation state actors will focus on controversial aspects
Convicted Hacker Allegedly Commits Fraud While Awaiting ReleaseA Kosovan hacker, granted compassionate release after being convicted of providing personally identifiable information of over 1,000 US government personnel to ISIS, has been charged with committing further crimes while in federal prison.The US sentenced Ardit Ferizi to 20 years in prison in September 2016 after the hacker admitted accessing a protected computer without authorization and providing material support to a
2020 Saw 6% Rise in Number of CVEs ReportedNew analysis of the 2020 vulnerability and threat landscape has found that the total number of Common Vulnerabilities and Exposures (CVEs) reported last year was 6% higher than the total reported in 2019.A year-in-review report from Tenable's Security Response Team found that 18,358 CVEs were reported in 2020, while only 17,305 were reported the previous year. While the increase between 2019 and 2020 may seem slight, the team found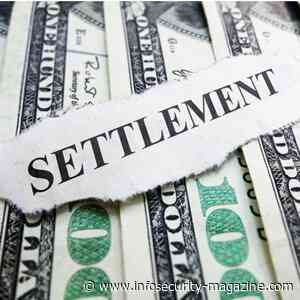 Hy-Vee Data Breach Settlement ProposedA preliminary settlement agreement regarding a data breach that impacted customers of Iowa-based grocery store chain Hy-Vee has been proposed. Hy-Vee launched an investigation after detecting unauthorized activity on some of its payment processing systems on July 29, 2019.The investigation found that malware designed to access and steal payment card data from cards used on point-of-sale (POS) devices had been installed at certain Hy-Vee fuel p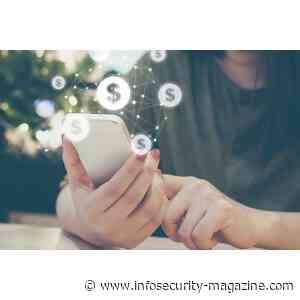 NTT DATA and Conferma Pay Partner to Deliver Secure, Virtual Payment Comms to HotelsGlobal IT innovator NTT DATA and payments technology provider Conferma Pay have announced a partnership to bring secure, digital virtual payment communications to hotels.The news comes at a time when more and more companies are seeking to implement contact-free payment processes to help reduce the spread of COVID-19 whilst also bolstering payment security and safety.NTT DATA and Conferma Pay said they have combin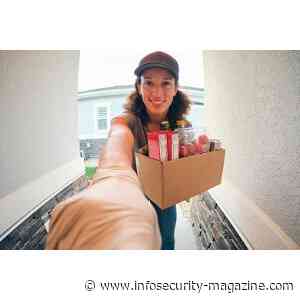 Ring Rolls-Out End-to-End Encryption to Bolster PrivacyControversial connected device company Ring has added video end-to-end encryption (E2EE) to some of its products in a bid to boost user privacy and security.The Amazon-owned maker of smart doorbells first flagged the move last autumn, but will begin the roll-out this week as part of a "technical preview."By default, Ring already encrypts videos when they are uploaded to the cloud (in transit) and stored on Ring's servers (a
#CES2021: Microsoft President Calls for Collaboration to Counter Growing Cyber-Threats Brad Smith, president of Microsoft, warned of the increasing cyber-threats to society as technology plays a more powerful role in our lives during his keynote address at the Consumer Electronics Show (CES) 2021.While he outlined the potentially enormous benefits advancements in technologies offer, including in areas like sustainability, the cyber-threats being faced are correspondingly becoming increasing
CISA Warns of Cloud Attacks Exploiting Poor Cyber-HygieneA US cybersecurity agency is urging organizations to improve their cyber-hygiene after warning of multiple successful attacks targeting cloud services used by remote workers.The Cybersecurity and Infrastructure Security Agency (CISA) revealed in a report yesterday that attackers are increasingly targeting corporate and personal laptops with phishing, brute force login attempts and possibly a "pass-the-cookie" attack t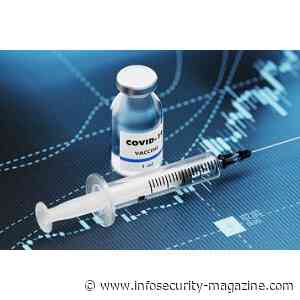 European Regulator: #COVID19 Vaccine Data Leaked OnlineThe European Medicines Agency (EMA) has confirmed that cyber-criminals who raided the organization in December have leaked some of those documents online.In a brief statement on Tuesday, it noted that the docs "related to COVID-19 medicines and vaccines belonging to third parties."The agency continues to fully support the criminal investigation into the data breach and to notify any additional entities and individuals whose docum
Former Florida Official Charged with Cyberstalking The first independent ethics officer to be appointed by the Florida city of Tallahassee has been arrested on cyber-stalking charges. Julie Meadows-Keefe is accused of stalking former city auditor Bert Fletcher, with whom she had an on-off romantic relationship both during and after the time when they both worked for Tallahassee.The State Attorney's Office charged 51-year-old Meadows-Keefe with the first-degree misdemeanor on Janua
Bitcoin Exchange Owner Jailed for Money Laundering The owner of a Bulgarian bitcoin exchange has been sentenced to prison in the United States for his involvement in a transnational multimillion-dollar online auction fraud scheme that conned over 900 Americans out of more than $7m.After a two-week trial in September 2020, a federal jury in Kentucky found Rossen G. Iossifov guilty of one count of conspiracy to commit racketeering and one count of conspiracy to commit money laundering. O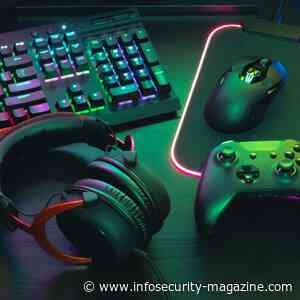 Capcom Data Breach May Have Impacted Extra 40k Customers Gaming company Capcom has discovered that the number of customers whose data may have been compromised following a recent cyber-attack is much higher than previously thought. The Osaka-headquartered company became the victim of a ransomware attack in the beginning of November last year. On November 16, Capcom announced that it had verified that the personal information of 9 people had been compromised in this attack. A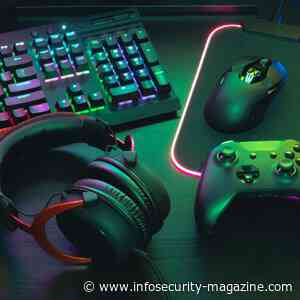 Capcom Data Breach May Have Impacted Extra 40,000 Customers Gaming company Capcom has discovered that the number of customers whose data may have been compromised following a recent cyber-attack is much higher than previously thought. The Osaka-headquartered company became the victim of a ransomware attack in the beginning of November last year. On November 16, Capcom announced that it had verified that the personal information of 9 people had been compromised in this attack.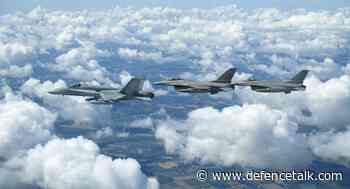 DefenceTalkDefenceTalkThe North American Aerospace Defense Command will conduct Falcon Virgo, a routine air defense exercise, on Thursday, January 14, through Friday, January 15, and again on Monday,…
Mimecast Cert Abused to Target Inboxes in "Sophisticated" AttackMimecast has disclosed that some of its customers have been targeted by an advanced attack designed to compromise their Microsoft 365 (M365) environments.The security vendor said in a brief statement yesterday that a "sophisticated threat actor" obtained one of its certificates used to authenticate Mimecast Sync and Recover, Continuity Monitor and IEP products to Microsoft 365 Exchange Web Services.Altho
#COVID19 Led to Surge in Malware Attacks Last YearMalware authors continued to successfully leverage the COVID-19 pandemic last year to launch a wide variety of attacks, according to the 2020 Avira Report on Cybersecurity.The cybersecurity firm detected that cyber-attacks went up by 15% last year compared to 2019, observing that the rate of scams rose and fell at the same rate and time as the virus appeared across the world. The peak rate of blocked attempts was in April, during the first wave o
#CES2021: Raising the Bar on Privacy and Trust Online in 2021 Big tech companies need to "raise the bar" on enhancing privacy and trust in their services in 2021. This was the message from a panel discussion at the Consumer Electronics Show (CES) 2021, which included representatives from Google, Twitter and Amazon.This need for greater transparency has emerged as a result of the growing reliance on digital technology to conduct everyday life since the start of the COVID-19 crisis las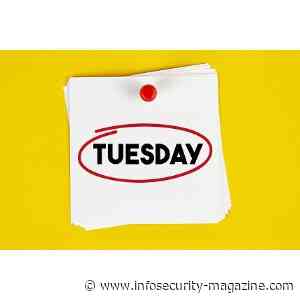 Microsoft Fixes Windows Defender Zero-Day BugMicrosoft has patched a zero-day bug in Windows Defender being actively exploited in the wild, as part of its monthly update round.The first Patch Tuesday of 2021 featured fixes for 83 vulnerabilities in Windows OS, Edge, Office, Visual Studio, .Net Core, .Net Repository, ASP .Net, Azure, Malware Protection Engine and SQL Server.Remote code execution bug CVE-2021-1647 is the most urgent, according to Chris Goettl, director of product management f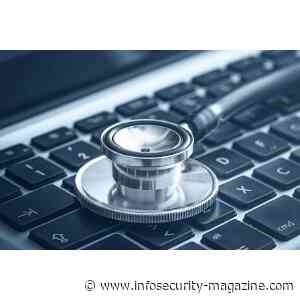 Healthcare Hit by 187 Million Monthly Web App Attacks in 2020Web application attacks in the healthcare sector surged in December as distribution of the first COVID-19 vaccines began, according to new data from Imperva.The security vendor claimed that attacks jumped 51% last month from detected volumes in November in a vertical that has been bombarded by cyber-criminals over the past year.Four specific attack types saw the largest increases: cross-site scripting (XSS) detections jumped 43%; SQL i
Cybereason to Adopt Intel's PC Hardware Ransomware SolutionCybereason has announced a new partnership with Intel to add new ransomware protections to its multi-layered defense platform.Under the agreement, Cybereason will adopt Intel's Hardware Shield protections for ransomware that are available on the 11th Gen Intel Core vPro mobile platforms. As a result, it can leverage Intel's threat detection technology, enabling CPU-based behavioral prevention of ransomware. This solutio
World's Largest Illegal Dark Web Marketplace Taken DownWhat could be the world's largest illegal marketplace on the dark web has been taken offline in an international operation involving law enforcement agencies in Australia, Denmark, Germany, Moldova, Switzerland, Ukraine, the United Kingdom, and the USA. At the time of its closure, DarkMarket had almost half a million users and more than 2,400 vendors selling a broad range of illicit merchandise. Among the goods advertised for sale were
Twitter Cites Capitol Protests in Suspension of 70,000 User Accounts Social media company Twitter has cited the recent protests at the United States' Capitol building in its decision to permanently suspend tens of thousands of user accounts. On January 6, protestors forced their way into the Capitol building, interrupting a Joint Session of Congress in which the results of the 2020 US presidential election were being certified. Five people died in the violent assault.  In a blog p
Location Data from Muslim Prayer App Sold to Data Broker A well-known Muslim prayer app has been recording and selling the location data of users, leading to fears this information will be abused.This is according to a report by Vice, which said granular location data from Salaat First, an app that reminds Muslim users of when to pray, is being sold to a data broker who in turn sells it on to other clients.The data broker, Predicio, has been linked to a supply chain of data involving a US govern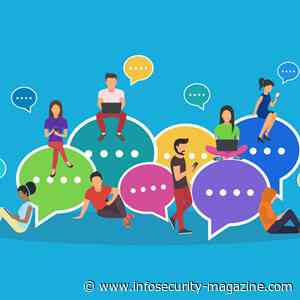 Signal's Downloads Up 4200%Rivals of messaging service WhatsApp are experiencing a surge in popularity following the app's announcement of a new data-sharing agreement with parent company Facebook.On January 6, WhatsApp informed its users outside the UK and European Union that they would lose access to their accounts on February 8 unless they agreed to let Facebook and its subsidiaries collect WhatsApp data that includes users' phone numbers, contacts' phone numbers
Two-Thirds of Employees Don't Consider Security Whilst Home WorkingMore than two-thirds (68%) of UK workers do not consider the cybersecurity impact of working from home, according to a new study by VPNOverview.com.The survey of 2043 employees in the UK demonstrated a lack of awareness about how to stay secure whilst working remotely, which is putting businesses at risk of attacks. The shift to home working as a result of COVID-19 means that staff in many organizations are operating across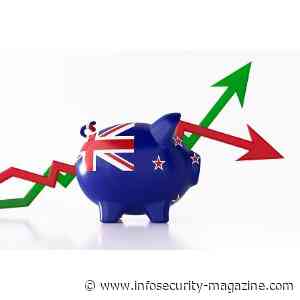 New Zealand Central Bank Breach Hit Other CompaniesA data breach at New Zealand's central bank affected other customers of a file-sharing service, potentially exposing sensitive information, it has emerged.The Reserve Bank of New Zealand issued a brief statement on Sunday noting that the incident affected a third-party file-sharing service used by the institution.Although the breach has been contained, an urgent investigation into the unauthorized access has begun.However, in an update on
Third Malware Strain Discovered as Part of SolarWinds AttackSecurity researchers have uncovered yet another malware strain used by Russian attackers to compromise SolarWinds.Sunspot was used by attackers to inject the Sunburst backdoor code into the vendor's Orion platform without setting off any internal alarms, CrowdStrike said in a blog post yesterday.According to the security firm, which did not attribute the attack to anyone, the attackers went to great lengths to "ensure the co
New Malware Implant Discovered as Part of SolarWinds AttackSecurity researchers have uncovered a new malware tool used by Russian attackers to compromise SolarWinds.Sunspot was used by attackers to inject the Sunburst backdoor code into the vendor's Orion platform without setting off any internal alarms, CrowdStrike said in a blog post yesterday.According to the security firm, which did not attribute the attack to anyone, the attackers went to great lengths to "ensure the code was pr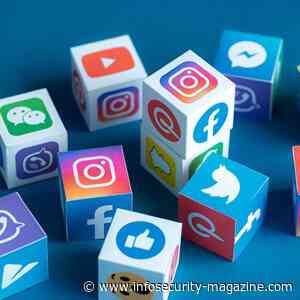 Chinese Startup Leaks Social Profiles of 214 Million UsersA cloud configuration error at a Chinese startup exposed the personal data of at least 214 million social media users including celebrities, researchers have warned.The privacy snafu occurred at social media management firm Socialarks, which suffered a similar incident in August last year when 150 million users were exposed, according to Safety Detectives.This time, a team led by Anurag Sen came across an Elasticsearch database left compl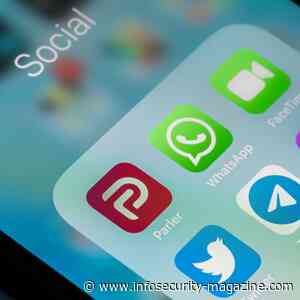 Big Tech Bans Social Networking App A social networking app used by millions is seeking a new home after being suspended by big tech over claims of failure to remove egregious content from its platform.Parler was launched in 2018 as an antidote to sites like Twitter and Facebook that take action to censor particular content and suspend or block user accounts based on the perceived nature of content posted.Amazon said it had made the decision to block Parler from using its AWS host
Is your business effected by Cyber Crime?
If a cyber crime or cyber attack happens to you, you need to respond quickly. Cyber crime in its several formats such as online identity theft, financial fraud, stalking, bullying, hacking, e-mail fraud, email spoofing, invoice fraud, email scams, banking scam, CEO fraud. Cyber fraud can lead to major disruption and financial disasters. Contact Digitpol's hotlines or respond to us online.
Digitpol's Cyber Crime Investigation Unit provides investigative support to victims of cyber crimes. Digitpol is available 24/7. https://digitpol.com/cybercrime-investigation/
Europe +31558448040
UK +44 20 8089 9944
ASIA +85239733884