리얼타임오토메이션, 파라독스, 센서매트릭, 슈나이더…최소 고위험군 취약점 발표
아직 패치되지 않은 취약점들도 존재…패치 기다릴 동안 위험 완화할 필요 있어
[보안뉴스 문가용 기자] 산업 제어 시스템 전문 업체인 리얼타임오토메이션(Real Time Automation)과 파라독스(Paradox)가 자사 제품군에서 발견된 위험한 취약점들에 대한 보안 권고문 및 세부 내용을 발표했다. 이 취약점들을 익스플로잇 할 경우 원격 사이버 공격이 가능하게 된다고 한다.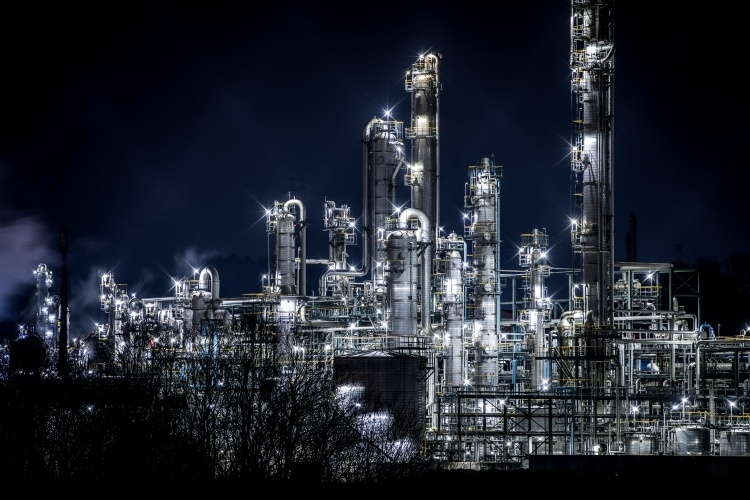 [이미지 = utoimage]
취약점들은 10점 만점에 9.8~10점을 받았을 정도로 위험한 것으로 분석됐다. 이 중 리얼타임오토메이션이 발표한 취약점 하나는 보안 업체 클라로티(Claroty)가 먼저 발견해 제보한 것으로 알려졌다. 이 취약점은 CVE-2020-25159다.
클라로티에 따르면 취약점이 발견된 곳은 리얼타임오토메이션의 499ES ENIP라는 요소이며 취약점의 유형은 스택 오버플로우라고 한다. 499ES ENIP 2.28 이전 버전 모두에 영향이 있는데, 이는 현존하는 OT 프로토콜 중 가장 널리 사용된다고 말해도 무방하다고 한다. 이 취약점을 발동시킬 경우 디도스 공격이 가능한 상태로 변한다.
클라로티의 연구원들은 ENIP를 사용하고 있는 것이 6개 벤더사의 11개 제품군이라고 경고했다. 다만 벤더사의 이름은 밝히지 않았다. 클라로티가 이 취약점을 제보한 곳은 미국의 사이버 보안 담당 국가 기관인 CISA이다.
파라독스가 공개한 취약점은 CVE-2020-25189이며, IP150 인터넷 모듈(Internet Module) 제품군에서 발견됐다. 스택 기반 버퍼 오버플로우 공격이 가능하도록 해 준다. 이 취약점에 대해 보안 권고문을 발표한 CISA는 "성공적으로 익스플로잇 할 경우 원격에서 임의 코드를 실행할 수 있다"고 설명했다. 그 외에도 CVE-2020-25185라는 고위험군 취약점도 공개됐다. 하지만 둘 다 아직 패치가 나오지는 않은 상태다.
두 회사 외에 센서매틱 일렉트로닉스(Sensormatic Electronics)와 슈나이더 일렉트릭(Schneider Electric)도 자사 제품들에서 취약점들을 발견해 발표했다.
슈나이더는 고위험군 취약점을 무려 9개나 공개했다. 인터랙티브 그래피컬 스카다 시스템(Interactive Graphical SCADA System)에서 발견된 것으로, 메모리 버퍼 관련 오류, 아웃 오브 바운드 라이트, 아웃 오브 바운드 리드 취약점들로 구성되어 있다.
센서매틱 일렉트로닉스의 취약점은 CVE-2020-9049로 다음 두 가지 장비에서 발견되고 있다고 한다.
1) American Dynamics victor Web Client
2) Software House C•CURE Web Client.
이 취약점을 성공적으로 익스플로잇 할 경우 인증을 통과하지 않은 공격자가 JSON 웹 토큰을 생성하고 서명할 수 있게 된다고 한다. 그리고 이를 활용해 HTTP API 메소드를 인증 과정 없이 실행할 수 있게 된다. CISA는 "특정 상황에서 이 취약점을 익스플로잇 하면 디도스 공격을 실시할 수 있게 된다"고 경고했다.
3줄 요약
1. 오늘 네 군데 산업 시스템 제조사들이 일제히 취약점 공개함.
2. 최소 '고위험군'에 속하는 것인데, 일부 취약점은 패치가 없음.
3. 원격 코드 실행 및 디도스 공격 가능케 하기 때문에 긴급 대처 필요.
[국제부 문가용 기자(globoan@boannews.com)]
www.boannews.com) 무단전재-재배포금지>
Is your business effected by Cyber Crime?
If a cyber crime or cyber attack happens to you, you need to respond quickly. Cyber crime in its several formats such as online identity theft, financial fraud, stalking, bullying, hacking, e-mail fraud, email spoofing, invoice fraud, email scams, banking scam, CEO fraud. Cyber fraud can lead to major disruption and financial disasters. Contact Digitpol's hotlines or respond to us online.
Digitpol's Cyber Crime Investigation Unit provides investigative support to victims of cyber crimes. Digitpol is available 24/7. https://digitpol.com/cybercrime-investigation/
Europe +31558448040
UK +44 20 8089 9944
ASIA +85239733884